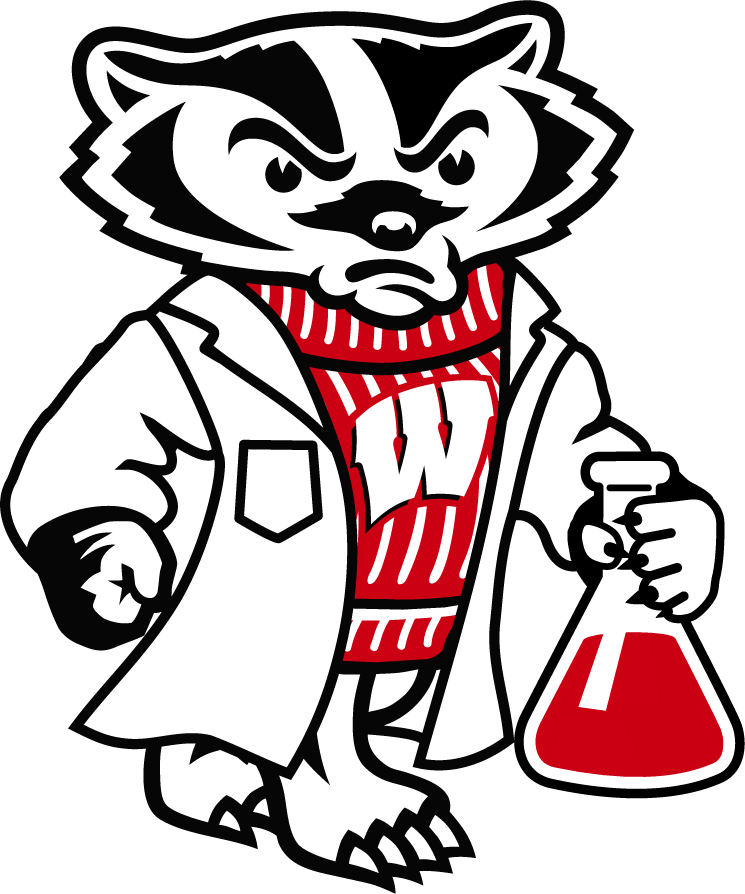 2023
Mapping resistance-associated anthelmintic interactions in the model nematode Caenorhabditis elegans

bioRxiv, Apr 2023

Parasitic nematodes infect billions of people and are mainly controlled by anthelmintic mass drug administration (MDA). While there are growing efforts to better understand mechanisms of anthelmintic resistance in human and animal populations, it is unclear how resistance mechanisms that alter susceptibility to one drug affect the interactions and efficacy of drugs used in combination. Mutations that alter drug permeability across primary nematode barriers have been identified as potential resistance mechanisms using the model nematode Caenorhabditis elegans . We leveraged high-throughput assays in this model system to measure altered anthelmintic susceptibility in response to genetic perturbations of potential cuticular, amphidial, and alimentary routes of drug entry. Mutations in genes associated with these tissue barriers differentially altered susceptibility to the major anthelmintic classes (macrocyclic lactones, benzimidazoles, and nicotinic acetylcholine receptor agonists) as measured by animal development. We investigated two-way anthelmintic interactions across C. elegans genetic backgrounds that confer resistance or hypersensitivity to one or more drugs. We observe that genetic perturbations that alter susceptibility to a single drug can shift the drug interaction landscape and lead to the appearance of novel synergistic and antagonistic interactions. This work establishes a framework for investigating combinatorial therapies in model nematodes that can potentially be translated to amenable parasite species.

Molecular surveillance detects high prevalence of the neglected parasite Mansonella ozzardi in the Colombian Amazon

Kendra J Dahmer

, 

Monica Palma-Cuero

, Karl Ciuoderis, Claudia Patiño, Sofia Roitman, Zhiru Li, Amit Sinha, Jessica L Hite, Olga Bellido Cuellar, Juan P Hernandez-Ortiz, Jorge E Osorio, Bruce M Christensen, Clotilde K S Carlow, and 

Mostafa Zamanian

J. Infect. Dis., Aug 2023

Mansonellosis is an under-mapped insect-transmitted disease caused by filarial nematodes that are estimated to infect hundreds of millions of people. Despite their prevalence, there are many outstanding questions regarding the general biology and health impacts of the responsible parasites. Historical reports suggest that the Colombian Amazon is endemic for mansonellosis and may serve as an ideal location to pursue these questions. We deployed molecular and classical approaches to survey Mansonella prevalence among adults belonging to indigenous communities along the Amazon River and its tributaries near Leticia, Colombia. Loop-mediated isothermal amplification (LAMP) assays on whole-blood samples detected a much higher prevalence of Mansonella ozzardi infection (∼40%) compared to blood smear microscopy or LAMP performed using plasma, likely reflecting greater sensitivity and the ability to detect low microfilaremias and occult infections. Mansonella infection rates increased with age and were higher among males. Genomic analysis confirmed the presence of M. ozzardi that clusters closely with strains sequenced in neighboring countries. We successfully cryopreserved M. ozzardi microfilariae, advancing the prospects of rearing infective larvae in controlled settings. These data suggest an underestimation of true mansonellosis prevalence, and we expect that these methods will help facilitate the study of mansonellosis in endemic and laboratory settings.

Wolbachia-mediated resistance to Zika virus infection in Aedes aegypti is dominated by diverse transcriptional regulation and weak evolutionary pressures

Emma C Boehm, Anna S Jaeger, Hunter J Ries, David Castañeda, Andrea M Weiler, Corina C Valencia, James Weger-Lucarelli, Gregory D Ebel, Shelby L O'Connor, Thomas C Friedrich, Mostafa Zamanian, and Matthew T Aliota

PLoS Negl. Trop. Dis., Oct 2023

A promising candidate for arbovirus control and prevention relies on replacing arbovirus-susceptible Aedes aegypti populations with mosquitoes that have been colonized by the intracellular bacterium Wolbachia and thus have a reduced capacity to transmit arboviruses. This reduced capacity to transmit arboviruses is mediated through a phenomenon referred to as pathogen blocking. Pathogen blocking has primarily been proposed as a tool to control dengue virus (DENV) transmission, however it works against a range of viruses, including Zika virus (ZIKV). Despite years of research, the molecular mechanisms underlying pathogen blocking still need to be better understood. Here, we used RNA-seq to characterize mosquito gene transcription dynamics in Ae. aegypti infected with the wMel strain of Wolbachia that are being released by the World Mosquito Program in Medellı́n, Colombia. Comparative analyses using ZIKV-infected, uninfected tissues, and mosquitoes without Wolbachia revealed that the influence of wMel on mosquito gene transcription is multifactorial. Importantly, because Wolbachia limits, but does not completely prevent, replication of ZIKV and other viruses in coinfected mosquitoes, there is a possibility that these viruses could evolve resistance to pathogen blocking. Therefore, to understand the influence of Wolbachia on within-host ZIKV evolution, we characterized the genetic diversity of molecularly barcoded ZIKV virus populations replicating in Wolbachia-infected mosquitoes and found that within-host ZIKV evolution was subject to weak purifying selection and, unexpectedly, loose anatomical bottlenecks in the presence and absence of Wolbachia. Together, these findings suggest that there is no clear transcriptional profile associated with Wolbachia-mediated ZIKV restriction, and that there is no evidence for ZIKV escape from this restriction in our system.

Extracellular vesicles secreted by Brugia malayi microfilariae modulate the melanization pathway in the mosquito host

Hannah J Loghry, Hyeogsun Kwon, Ryan C Smith, Noelle A Sondjaja, Sarah J Minkler, Sophie Young, 

Nicolas J Wheeler

, 

Mostafa Zamanian

, Lyric C Bartholomay, and Michael J Kimber

Sci. Rep., May 2023

Vector-borne, filarial nematode diseases cause significant disease burdens in humans and domestic animals worldwide. Although there is strong direct evidence of parasite-driven immunomodulation of mammalian host responses, there is less evidence of parasite immunomodulation of the vector host. We have previously reported that all life stages of Brugia malayi, a filarial nematode and causative agent of Lymphatic filariasis, secrete extracellular vesicles (EVs). Here we investigate the immunomodulatory effects of microfilariae-derived EVs on the vector host Aedes aegypti. RNA-seq analysis of an Ae. aegypti cell line treated with B. malayi microfilariae EVs showed differential expression of both mRNAs and miRNAs. AAEL002590, an Ae. aegypti gene encoding a serine protease, was shown to be downregulated when cells were treated with biologically relevant EV concentrations in vitro. Injection of adult female mosquitoes with biologically relevant concentrations of EVs validated these results in vivo, recapitulating the downregulation of AAEL002590 transcript. This gene was predicted to be involved in the mosquito phenoloxidase (PO) cascade leading to the canonical melanization response and correspondingly, both suppression of this gene using RNAi and parasite EV treatment reduced PO activity in vivo. Our data indicate that parasite-derived EVs interfere with critical immune responses in the vector host, including melanization.

Resolving the origins of secretory products and anthelmintic responses in a human parasitic nematode at single-cell resolution

Elife, Jun 2023

Nematode excretory-secretory (ES) products are essential for the establishment and maintenance of infections in mammals and are valued as therapeutic and diagnostic targets. While parasite effector proteins contribute to host immune evasion and anthelmintics have been shown to modulate secretory behaviors, little is known about the cellular origins of ES products or the tissue distributions of drug targets. We leveraged single-cell approaches in the human parasite Brugia malayi to generate an annotated cell expression atlas of microfilariae. We show that prominent antigens are transcriptionally derived from both secretory and non-secretory cell and tissue types, and anthelmintic targets display distinct expression patterns across neuronal, muscular, and other cell types. While the major classes of anthelmintics do not affect the viability of isolated cells at pharmacological concentrations, we observe cell-specific transcriptional shifts in response to ivermectin. Finally, we introduce a microfilariae cell culture model to enable future functional studies of parasitic nematode cells. We expect these methods to be readily adaptable to other parasitic nematode species and stages.

A high-throughput sensory assay for parasitic and free-living nematodes

Integr. Biol., Apr 2023

Sensory pathways first elucidated in Caenorhabditis elegans are conserved across free-living and parasitic nematodes, even though each species responds to a diverse array of compounds. Most nematode sensory assays are performed by tallying observations of worm behavior on two-dimensional planes using agarose plates. These assays have been successful in the study of volatile sensation but are poorly suited for investigation of water-soluble gustation or parasitic nematodes without a free-living stage. In contrast, gustatory assays tend to be tedious, often limited to the manipulation of a single individual at a time. We have designed a nematode sensory assay using a microfluidics device that allows for the study of gustation in a 96-well, three-dimensional environment. This device is suited for free-living worms and parasitic worms that spend their lives in an aqueous environment, and we have used it to show that ivermectin inhibits the gustatory ability of vector-borne parasitic nematodes. Insight box Nematodes are powerful model organisms for understanding the sensory biology of multicellular eukaryotes, and many parasitic species cause disease in humans. Simple sensory assays performed on agarose plates have been the bedrock for establishing the neuronal, genetic, and developmental foundations for many sensory modalities in nematodes. However, these classical assays are poorly suited for translational movement of many parasitic nematodes and the sensation of water-soluble molecules (gustation). We have designed a device for high-throughput nematode sensory assays in a gel matrix. This 'gustatory microplate' is amenable to several species and reveals novel responses by free-living and parasitic nematodes to cues and drugs.

Nemacol is a small molecule inhibitor of C. elegans vesicular acetylcholine transporter with anthelmintic potential

Sean Harrington, Jacob Pyche, Andrew R Burns, Tina Spalholz, 

Kaetlyn T Ryan

, Rachel J Baker, Justin Ching, Lucien Rufener, Mark Lautens, Daniel Kulke, Alexandre Vernudachi, 

Mostafa Zamanian

, Winnie Deuther-Conrad, Peter Brust, and Peter J Roy

Nat. Commun., Mar 2023

Nematode parasites of humans and livestock pose a significant burden to human health, economic development, and food security. Anthelmintic drug resistance is widespread among parasites of livestock and many nematode parasites of humans lack effective treatments. Here, we present a nitrophenyl-piperazine scaffold that induces motor defects rapidly in the model nematode Caenorhabditis elegans. We call this scaffold Nemacol and show that it inhibits the vesicular acetylcholine transporter (VAChT), a target recognized by commercial animal and crop health groups as a viable anthelmintic target. We demonstrate that it is possible to create Nemacol analogs that maintain potent in vivo activity whilst lowering their affinity to the mammalian VAChT 10-fold. We also show that Nemacol enhances the ability of the anthelmintic Ivermectin to paralyze C. elegans and the ruminant nematode parasite Haemonchus contortus. Hence, Nemacol represents a promising new anthelmintic scaffold that acts through a validated anthelmintic target.

Pharmacological Profiling of a Brugia malayi Muscarinic Acetylcholine Receptor as a Putative Antiparasitic Target

Antimicrob. Agents Chemother., Jan 2023

The diversification of anthelmintic targets and mechanisms of action will help ensure the sustainable control of nematode infections in response to the growing threat of drug resistance. G protein-coupled receptors (GPCRs) are established drug targets in human medicine but remain unexploited as anthelmintic substrates despite their important roles in nematode neuromuscular and physiological processes. Bottlenecks in exploring the druggability of parasitic nematode GPCRs include a limited helminth genetic toolkit and difficulties establishing functional heterologous expression. In an effort to address some of these challenges, we profile the function and pharmacology of muscarinic acetylcholine receptors in the human parasite Brugia malayi, an etiological agent of human lymphatic filariasis. While acetylcholine-gated ion channels are intensely studied as targets of existing anthelmintics, comparatively little is known about metabotropic receptor contributions to parasite cholinergic signaling. Using multivariate phenotypic assays in microfilariae and adults, we show that nicotinic and muscarinic compounds disparately affect parasite fitness traits. We identify a putative G protein-linked acetylcholine receptor of B. malayi (Bma-GAR-3) that is highly expressed across intramammalian life stages and adapt spatial RNA in situ hybridization to map receptor transcripts to critical parasite tissues. Tissue-specific expression of Bma-gar-3 in Caenorhabditis elegans (body wall muscle, sensory neurons, and pharynx) enabled receptor deorphanization and pharmacological profiling in a nematode physiological context. Finally, we developed an image-based feeding assay as a reporter of pharyngeal activity to facilitate GPCR screening in parasitized strains. We expect that these receptor characterization approaches and improved knowledge of GARs as putative drug targets will further advance the study of GPCR biology across medically important nematodes.

Phenotypic Profiling of Macrocyclic Lactones on Parasitic Schistosoma Flatworms

Antimicrob. Agents Chemother., Feb 2023

Macrocyclic lactones are front-line therapies for parasitic roundworm infections; however, there are no comprehensive studies on the activity of this drug class against parasitic flatworms. Ivermectin is well known to be inactive against flatworms. However, the structure-activity relationship of macrocyclic lactones may vary across phyla, and it is entirely possible other members of this drug class do in fact show antiparasitic activity on flatworms. For example, there are several reports hinting at the anti-schistosomal activity of doramectin and moxidectin. To explore this class further, we developed an automated imaging assay combined with measurement of lactate levels from worm media. This assay was applied to the screening of 21 macrocyclic lactones (avermectins, milbemycins, and others such as spinosyns) against adult schistosomes. These in vitro assays identified several macrocyclic lactones (emamectin, milbemycin oxime, and the moxidectin metabolite 23-ketonemadectin) that caused contractile paralysis and lack of lactate production. Several of these were also active against miracidia, which infect the snail intermediate host. Hits prioritized from these in vitro assays were administered to mice harboring patent schistosome infections. However, no reduction in worm burden was observed. Nevertheless, these data show the utility of a multiplexed in vitro screening platform to quantitatively assess drug action and exclude inactive compounds from a chemical series before proceeding to in vivo studies. While the prototypical macrocyclic lactone ivermectin displays minimal activity against adult Schistosoma mansoni, this family of compounds does contain schistocidal compounds which may serve as a starting point for development of new anti-flatworm chemotherapies.

Multivariate chemogenomic screening prioritizes new macrofilaricidal leads

Commun Biol, Jan 2023

Development of direct acting macrofilaricides for the treatment of human filariases is hampered by limitations in screening throughput imposed by the parasite life cycle. In vitro adult screens typically assess single phenotypes without prior enrichment for chemicals with antifilarial potential. We developed a multivariate screen that identified dozens of compounds with submicromolar macrofilaricidal activity, achieving a hit rate of >50% by leveraging abundantly accessible microfilariae. Adult assays were multiplexed to thoroughly characterize compound activity across relevant parasite fitness traits, including neuromuscular control, fecundity, metabolism, and viability. Seventeen compounds from a diverse chemogenomic library elicited strong effects on at least one adult trait, with differential potency against microfilariae and adults. Our screen identified five compounds with high potency against adults but low potency or slow-acting microfilaricidal effects, at least one of which acts through a novel mechanism. We show that the use of microfilariae in a primary screen outperforms model nematode developmental assays and virtual screening of protein structures inferred with deep learning. These data provide new leads for drug development, and the high-content and multiplex assays set a new foundation for antifilarial discovery.
2022
Making sense of sensory behaviors in vector-borne helminths

Trends Parasitol., Oct 2022

Migrations performed by helminths are impressive and diverse, and accumulating evidence shows that many are controlled by sophisticated sensory programs. The migrations of vector-borne helminths are particularly complex, requiring precise, stage-specific regulation. We review the contrasting states of knowledge on snail-borne schistosomes and mosquito-borne filarial nematodes. Rich observational data exist for the chemosensory behaviors of schistosomes, while the molecular sensory pathways in nematodes are well described. Recent investigations on the molecular mechanisms of sensation in schistosomes and filarial nematodes have revealed some features conserved within their respective phyla, but adaptations correlated with parasitism are pronounced. Technological developments are likely to extend these advances, and we forecast how these technologies may be applied.

Spatial transcriptomics reveals antiparasitic targets associated with essential behaviors in the human parasite Brugia malayi

Paul M Airs

, 

Kathy Vaccaro

, 

Kendra J Gallo

, 

Nathalie Dinguirard

, 

Zachary W Heimark

, 

Nicolas J Wheeler

, Jiaye He, Kurt R Weiss, Nathan E Schroeder, Jan Huisken, and 

Mostafa Zamanian

PLoS Pathog., Apr 2022

Lymphatic filariasis (LF) is a chronic debilitating neglected tropical disease (NTD) caused by mosquito-transmitted nematodes that afflicts over 60 million people. Control of LF relies on routine mass drug administration with antiparasitics that clear circulating larval parasites but are ineffective against adults. The development of effective adulticides is hampered by a poor understanding of the processes and tissues driving parasite survival in the host. The adult filariae head region contains essential tissues that control parasite feeding, sensory, secretory, and reproductive behaviors, which express promising molecular substrates for the development of antifilarial drugs, vaccines, and diagnostics. We have adapted spatial transcriptomic approaches to map gene expression patterns across these prioritized but historically intractable head tissues. Spatial and tissue-resolved data reveal distinct biases in the origins of known drug targets and secreted antigens. These data were used to identify potential new drug and vaccine targets, including putative hidden antigens expressed in the alimentary canal, and to spatially associate receptor subunits belonging to druggable families. Spatial transcriptomic approaches provide a powerful resource to aid gene function inference and seed antiparasitic discovery pipelines across helminths of relevance to human and animal health.

wrmXpress: A modular package for high-throughput image analysis of parasitic and free-living worms

PLoS Negl. Trop. Dis., Nov 2022

Advances in high-throughput and high-content imaging technologies require concomitant development of analytical software capable of handling large datasets and generating relevant phenotypic measurements. Several tools have been developed to analyze drug response phenotypes in parasitic and free-living worms, but these are siloed and often limited to specific instrumentation, worm species, and single phenotypes. No unified tool exists to analyze diverse high-content phenotypic imaging data of worms and provide a platform for future extensibility. We have developed wrmXpress, a unified framework for analyzing a variety of phenotypes matched to high-content experimental assays of free-living and parasitic nematodes and flatworms. We demonstrate its utility for analyzing a suite of phenotypes, including motility, development/size, fecundity, and feeding, and establish the package as a platform upon which to build future custom phenotypic modules. We show that wrmXpress can serve as an analytical workhorse for anthelmintic screening efforts across schistosomes, filarial nematodes, and free-living model nematodes and holds promise for enabling collaboration among investigators with diverse interests.
2021
High-content approaches to anthelmintic drug screening

Mostafa Zamanian, and John D Chan

Trends Parasitol., Jun 2021

Most anthelmintics were discovered through in vivo screens using animal models of infection. Developing in vitro assays for parasitic worms presents several challenges. The lack of in vitro life cycle culture protocols requires harvesting worms from vertebrate hosts or vectors, limiting assay throughput. Once worms are removed from the host environment, established anthelmintics often show no obvious phenotype - raising concerns about the predictive value of many in vitro assays. However, with recent progress in understanding how anthelmintics subvert host-parasite interactions, and breakthroughs in high-content imaging and machine learning, in vitro assays have the potential to discern subtle cryptic parasite phenotypes. These may prove better endpoints than conventional in vitro viability assays.

Two novel loci underlie natural differences in Caenorhabditis elegans abamectin responses

Kathryn S Evans, Janneke Wit, Lewis Stevens, Steffen R Hahnel, Briana Rodriguez, Grace Park, Mostafa Zamanian, Shannon C Brady, Ellen Chao, Katherine Introcaso, Robyn E Tanny, and Erik C Andersen

PLoS Pathog., Mar 2021

Parasitic nematodes cause a massive worldwide burden on human health along with a loss of livestock and agriculture productivity. Anthelmintics have been widely successful in treating parasitic nematodes. However, resistance is increasing, and little is known about the molecular and genetic causes of resistance for most of these drugs. The free-living roundworm Caenorhabditis elegans provides a tractable model to identify genes that underlie resistance. Unlike parasitic nematodes, C. elegans is easy to maintain in the laboratory, has a complete and well annotated genome, and has many genetic tools. Using a combination of wild isolates and a panel of recombinant inbred lines constructed from crosses of two genetically and phenotypically divergent strains, we identified three genomic regions on chromosome V that underlie natural differences in response to the macrocyclic lactone (ML) abamectin. One locus was identified previously and encodes an alpha subunit of a glutamate-gated chloride channel (glc-1). Here, we validate and narrow two novel loci using near-isogenic lines. Additionally, we generate a list of prioritized candidate genes identified in C. elegans and in the parasite Haemonchus contortus by comparison of ML resistance loci. These genes could represent previously unidentified resistance genes shared across nematode species and should be evaluated in the future. Our work highlights the advantages of using C. elegans as a model to better understand ML resistance in parasitic nematodes.
2020
Long-read RNA sequencing of human and animal filarial parasites improves gene models and discovers operons

PLoS Negl. Trop. Dis., Nov 2020

Filarial parasitic nematodes (Filarioidea) cause substantial disease burden to humans and animals around the world. Recently there has been a coordinated global effort to generate, annotate, and curate genomic data from nematode species of medical and veterinary importance. This has resulted in two chromosome-level assemblies (Brugia malayi and Onchocerca volvulus) and 11 additional draft genomes from Filarioidea. These reference assemblies facilitate comparative genomics to explore basic helminth biology and prioritize new drug and vaccine targets. While the continual improvement of genome contiguity and completeness advances these goals, experimental functional annotation of genes is often hindered by poor gene models. Short-read RNA sequencing data and expressed sequence tags, in cooperation with ab initio prediction algorithms, are employed for gene prediction, but these can result in missing clade-specific genes, fragmented models, imperfect mapping of gene ends, and lack of isoform resolution. Long-read RNA sequencing can overcome these drawbacks and greatly improve gene model quality. Here, we present Iso-Seq data for B. malayi and Dirofilaria immitis, etiological agents of lymphatic filariasis and canine heartworm disease, respectively. These data cover approximately half of the known coding genomes and substantially improve gene models by extending untranslated regions, cataloging novel splice junctions from novel isoforms, and correcting mispredicted junctions. Furthermore, we validated computationally predicted operons, manually curated new operons, and merged fragmented gene models. We carried out analyses of poly(A) tails in both species, leading to the identification of non-canonical poly(A) signals. Finally, we prioritized and assessed known and putative anthelmintic targets, correcting or validating gene models for molecular cloning and target-based anthelmintic screening efforts. Overall, these data significantly improve the catalog of gene models for two important parasites, and they demonstrate how long-read RNA sequencing should be prioritized for ongoing improvement of parasitic nematode genome assemblies.

Ivermectin inhibits extracellular vesicle secretion from parasitic nematodes

Hannah J Loghry, Wang Yuan, 

Mostafa Zamanian

, 

Nicolas J Wheeler

, Timothy A Day, and Michael J Kimber

J Extracell Vesicles, Dec 2020

Lymphatic filariasis (LF) is a disease caused by parasitic filarial nematodes that is endemic in 49 countries of the world and affects or threatens over 890 million people. Strategies to control LF rely heavily on mass administration of anthelmintic drugs including ivermectin (IVM), a macrocyclic lactone drug considered an Essential Medicine by the WHO. However, despite its widespread use the therapeutic mode of action of IVM against filarial nematodes is not clear. We have previously reported that filarial nematodes secrete extracellular vesicles (EVs) and that their cargo has immunomodulatory properties. Here we investigate the effects of IVM and other anti-filarial drugs on parasitic nematode EV secretion, motility, and protein secretion. We show that inhibition of EV secretion was a specific property of IVM, which had consistent and significant inhibitory effects across nematode life stages and species, with the exception of male parasites. IVM inhibited EV secretion, but not parasite motility, at therapeutically relevant concentrations. Protein secretion was inhibited by IVM in the microfilariae stage, but not in any other stage tested. Our data provides evidence that inhibiting the secretion of immunomodulatory EVs by parasitic nematodes could explain, at least in part, IVM mode of action and provides a phenotype for novel drug discovery.

Where are all the anthelmintics? Challenges and opportunities on the path to new anthelmintics

Samantha A Nixon, Claudia Welz, Debra J Woods, Livio Costa-Junior, Mostafa Zamanian, and Richard J Martin

Int. J. Parasitol. Drugs Drug Resist., Dec 2020

Control of helminth parasites is a key challenge for human and veterinary medicine. In the absence of effective vaccines and adequate sanitation, prophylaxis and treatment commonly rely upon anthelmintics. There are concerns about the development of drug resistance, side-effects, lack of efficacy and cost-effectiveness that drive the need for new classes of anthelmintics. Despite this need, only three new drug classes have reached the animal market since 2000 and no new classes of anthelmintic have been approved for human use. So where are all the anthelmintics? What are the barriers to anthelmintic discovery, and what emerging opportunities can be used to address this? This was a discussion group focus at the 2019 8th Consortium for Anthelmintic Resistance and Susceptibility (CARS) in Wisconsin, USA. Here we report the findings of the group in the broader context of the human and veterinary anthelmintic discovery pipeline, highlighting challenges unique to antiparasitic drug discovery. We comment on why the development of novel anthelmintics has been so rare. Further, we discuss potential opportunities for drug development moving into the 21st Century.

Genetic and functional diversification of chemosensory pathway receptors in mosquito-borne filarial nematodes

PLoS Biol., Jun 2020

Lymphatic filariasis (LF) afflicts over 60 million people worldwide and leads to severe pathological outcomes in chronic cases. The nematode parasites (Nematoda: Filarioidea) that cause LF require both arthropod (mosquito) intermediate hosts and mammalian definitive hosts for their propagation. The invasion and migration of filarial worms through host tissues are complex and critical to survival, yet little is known about the receptors and signaling pathways that mediate directed migration in these medically important species. In order to better understand the role of chemosensory signaling in filarial worm taxis, we employ comparative genomics, transcriptomics, reverse genetics, and chemical approaches to identify putative chemosensory receptor proteins and perturb chemotaxis phenotypes in filarial worms. We find that chemoreceptor family size is correlated with the presence of environmental (extrahost) stages in nematode life cycles, and that filarial worms contain compact and highly diverged chemoreceptor complements and lineage-specific ion channels that are predicted to operate downstream of chemoreceptor activation. In Brugia malayi, an etiological agent of LF, chemoreceptor expression patterns correspond to distinct parasite migration events across the life cycle. To interrogate the role of chemosensation in the migration of larval worms, arthropod and mammalian infectious stage Brugia parasites were incubated in nicotinamide, an agonist of the nematode transient receptor potential (TRP) channel OSM-9. Exposure of microfilariae to nicotinamide alters intramosquito migration, and exposure of L3s reduces chemotaxis toward host-associated cues in vitro. Nicotinamide also potently modulates thermosensory responses in L3s, suggesting a polymodal sensory role for Brugia osm-9. Reverse genetic studies implicate both Brugia osm-9 and the cyclic nucleotide-gated (CNG) channel subunit tax-4 in larval chemotaxis toward host serum, and these ion channel subunits partially rescue sensory defects in Caenorhabditis elegans osm-9 and tax-4 knock-out strains. Together, these data reveal genetic and functional diversification of chemosensory signaling proteins in filarial worms and encourage a more thorough investigation of clade- and parasite-specific facets of nematode sensory receptor biology.
2019
Gene drives for schistosomiasis transmission control

Theresa Maier, 

Nicolas James Wheeler

, Erica K O Namigai, Josh Tycko, Richard Ernest Grewelle, Yimtubezinash Woldeamanuel, Katharina Klohe, Javier Perez-Saez, Susanne H Sokolow, Giulio A De Leo, Timothy P Yoshino, 

Mostafa Zamanian

, and Jutta Reinhard-Rupp

PLoS Negl. Trop. Dis., Dec 2019

Schistosomiasis is one of the most important and widespread neglected tropical diseases (NTD), with over 200 million people infected in more than 70 countries; the disease has nearly 800 million people at risk in endemic areas. Although mass drug administration is a cost-effective approach to reduce occurrence, extent, and severity of the disease, it does not provide protection to subsequent reinfection. Interventions that target the parasites' intermediate snail hosts are a crucial part of the integrated strategy required to move toward disease elimination. The recent revolution in gene drive technology naturally leads to questions about whether gene drives could be used to efficiently spread schistosome resistance traits in a population of snails and whether gene drives have the potential to contribute to reduced disease transmission in the long run. Responsible implementation of gene drives will require solutions to complex challenges spanning multiple disciplines, from biology to policy. This Review Article presents collected perspectives from practitioners of global health, genome engineering, epidemiology, and snail/schistosome biology and outlines strategies for responsible gene drive technology development, impact measurements of gene drives for schistosomiasis control, and gene drive governance. Success in this arena is a function of many factors, including gene-editing specificity and efficiency, the level of resistance conferred by the gene drive, how fast gene drives may spread in a metapopulation over a complex landscape, ecological sustainability, social equity, and, ultimately, the reduction of infection prevalence in humans. With combined efforts from across the broad global health community, gene drives for schistosomiasis control could fortify our defenses against this devastating disease in the future.

Comparative genomics of the major parasitic worms

International Helminth Genomes Consortium

Nat. Genet., Jan 2019

Parasitic nematodes (roundworms) and platyhelminths (flatworms) cause debilitating chronic infections of humans and animals, decimate crop production and are a major impediment to socioeconomic development. Here we report a broad comparative study of 81 genomes of parasitic and non-parasitic worms. We have identified gene family births and hundreds of expanded gene families at key nodes in the phylogeny that are relevant to parasitism. Examples include gene families that modulate host immune responses, enable parasite migration though host tissues or allow the parasite to feed. We reveal extensive lineage-specific differences in core metabolism and protein families historically targeted for drug development. From an in silico screen, we have identified and prioritized new potential drug targets and compounds for testing. This comparative genomics resource provides a much-needed boost for the research community to understand and combat parasitic worms.
2018
Sequence and structural variation in the genome of the Biomphalaria glabrata embryonic (Bge) cell line

Parasit. Vectors, Sep 2018

BACKGROUND: The aquatic pulmonate snail Biomphalaria glabrata is a significant vector and laboratory host for the parasitic flatworm Schistosoma mansoni, an etiological agent for the neglected tropical disease schistosomiasis. Much is known regarding the host-parasite interactions of these two organisms, and the B. glabrata embryonic (Bge) cell line has been an invaluable resource in these studies. The B. glabrata BB02 genome sequence was recently released, but nothing is known of the sequence variation between this reference and the Bge cell genome, which has likely accumulated substantial genetic variation in the  50 years since its isolation. RESULTS: Here, we report the genome sequence of our laboratory subculture of the Bge cell line (designated Bge3), which we mapped to the B. glabrata BB02 reference genome. Single nucleotide variants (SNVs) were predicted and focus was given to those SNVs that are most likely to affect the structure or expression of protein-coding genes. Furthermore, we have highlighted and validated high-impact SNVs in genes that have often been studied using Bge cells as an in vitro model, and other genes that may have contributed to the immortalization of this cell line. We also resolved representative karyotypes for the Bge3 subculture, which revealed a mixed population exhibiting substantial aneuploidy, in line with previous reports from other Bge subcultures. CONCLUSIONS: The Bge3 genome differs from the B. glabrata BB02 reference genome in both sequence and structure, and these are likely to have significant biological effects. The availability of the Bge3 genome sequence, and an awareness of genomic differences with B. glabrata, will inform the design of experiments to understand gene function in this unique in vitro snail cell model. Additionally, this resource will aid in the development of new technologies and molecular approaches that promise to reveal more about this schistosomiasis-transmitting snail vector.

Profiling extracellular vesicle release by the filarial nematode Brugia malayi reveals sex-specific differences in cargo and a sensitivity to ivermectin

Hiruni Harischandra, Wang Yuan, Hannah J Loghry, Mostafa Zamanian, and Michael J Kimber

PLoS Negl. Trop. Dis., Apr 2018

The filarial nematode Brugia malayi is an etiological agent of Lymphatic Filariasis. The capability of B. malayi and other parasitic nematodes to modulate host biology is recognized but the mechanisms by which such manipulation occurs are obscure. An emerging paradigm is the release of parasite-derived extracellular vesicles (EV) containing bioactive proteins and small RNA species that allow secretion of parasite effector molecules and their potential trafficking to host tissues. We have previously described EV release from the infectious L3 stage B. malayi and here we profile vesicle release across all intra-mammalian life cycle stages (microfilariae, L3, L4, adult male and female worms). Nanoparticle Tracking Analysis was used to quantify and size EVs revealing discrete vesicle populations and indicating a secretory process that is conserved across the life cycle. Brugia EVs are internalized by murine macrophages with no preference for life stage suggesting a uniform mechanism for effector molecule trafficking. Further, the use of chemical uptake inhibitors suggests all life stage EVs are internalized by phagocytosis. Proteomic profiling of adult male and female EVs using nano-scale LC-MS/MS described quantitative and qualitative differences in the adult EV proteome, helping define the biogenesis of Brugia EVs and revealing sexual dimorphic characteristics in immunomodulatory cargo. Finally, ivermectin was found to rapidly inhibit EV release by all Brugia life stages. Further this drug effect was also observed in the related filarial nematode, the canine heartworm Dirofilaria immitis but not in an ivermectin-unresponsive field isolate of that parasite, highlighting a potential mechanism of action for this drug and suggesting new screening platforms for anti-filarial drug development.

Gene Regulatory Network Inference from Perturbed Time-Series Expression Data via Ordered Dynamical Expansion of Non-Steady State Actors

Mahdi Zamanighomi, Mostafa Zamanian, Michael Kimber, and Zhengdao Wang

IEEE/ACM Trans. Comput. Biol. Bioinform., Apr 2018

The reconstruction of gene regulatory networks from gene expression data has been the subject of intense research activity. A variety of models and methods have been developed to address different aspects of this important problem. However, these techniques are narrowly focused on particular biological and experimental platforms, and require experimental data that are typically unavailable and difficult to ascertain. The more recent availability of higher-throughput sequencing platforms, combined with more precise modes of genetic perturbation, presents an opportunity to formulate more robust and comprehensive approaches to gene network inference. Here, we propose a step-wise framework for identifying gene-gene regulatory interactions that expand from a known point of genetic or chemical perturbation using time series gene expression data. This novel approach sequentially identifies non-steady state genes post-perturbation and incorporates them into a growing series of low-complexity optimization problems. The governing ordinary differential equations of this model are rooted in the biophysics of stochastic molecular events that underlie gene regulation, delineating roles for both protein and RNA-mediated gene regulation. We show the successful application of our core algorithms for network inference using simulated and real datasets.

Shared Genomic Regions Underlie Natural Variation in Diverse Toxin Responses

Kathryn S Evans, Shannon C Brady, Joshua S Bloom, Robyn E Tanny, Daniel E Cook, Sarah E Giuliani, Stephen W Hippleheuser, Mostafa Zamanian, and Erik C Andersen

Genetics, Dec 2018

Phenotypic complexity is caused by the contributions of environmental factors and multiple genetic loci, interacting or acting independently. Studies of yeast and Arabidopsis often find that the majority of natural variation across phenotypes is attributable to independent additive quantitative trait loci (QTL). Detected loci in these organisms explain most of the estimated heritable variation. By contrast, many heritable components underlying phenotypic variation in metazoan models remain undetected. Before the relative impacts of additive and interactive variance components on metazoan phenotypic variation can be dissected, high replication and precise phenotypic measurements are required to obtain sufficient statistical power to detect loci contributing to this missing heritability. Here, we used a panel of 296 recombinant inbred advanced intercross lines of Caenorhabditis elegans and a high-throughput fitness assay to detect loci underlying responses to 16 different toxins, including heavy metals, chemotherapeutic drugs, pesticides, and neuropharmaceuticals. Using linkage mapping, we identified 82 QTL that underlie variation in responses to these toxins, and predicted the relative contributions of additive loci and genetic interactions across various growth parameters. Additionally, we identified three genomic regions that impact responses to multiple classes of toxins. These QTL hotspots could represent common factors impacting toxin responses. We went further to generate near-isogenic lines and chromosome substitution strains, and then experimentally validated these QTL hotspots, implicating additive and interactive loci that underlie toxin-response variation.

Discovery of genomic intervals that underlie nematode responses to benzimidazoles

Mostafa Zamanian, Daniel E Cook, Stefan Zdraljevic, Shannon C Brady, Daehan Lee, Junho Lee, and Erik C Andersen

PLoS Negl. Trop. Dis., Mar 2018

Parasitic nematodes impose a debilitating health and economic burden across much of the world. Nematode resistance to anthelmintic drugs threatens parasite control efforts in both human and veterinary medicine. Despite this threat, the genetic landscape of potential resistance mechanisms to these critical drugs remains largely unexplored. Here, we exploit natural variation in the model nematodes Caenorhabditis elegans and Caenorhabditis briggsae to discover quantitative trait loci (QTL) that control sensitivity to benzimidazoles widely used in human and animal medicine. High-throughput phenotyping of albendazole, fenbendazole, mebendazole, and thiabendazole responses in panels of recombinant lines led to the discovery of over 15 QTL in C. elegans and four QTL in C. briggsae associated with divergent responses to these anthelmintics. Many of these QTL are conserved across benzimidazole derivatives, but others show drug and dose specificity. We used near-isogenic lines to recapitulate and narrow the C. elegans albendazole QTL of largest effect and identified candidate variants correlated with the resistance phenotype. These QTL do not overlap with known benzimidazole target resistance genes from parasitic nematodes and present specific new leads for the discovery of novel mechanisms of nematode benzimidazole resistance. Analyses of orthologous genes reveal conservation of candidate benzimidazole resistance genes in medically important parasitic nematodes. These data provide a basis for extending these approaches to other anthelmintic drug classes and a pathway towards validating new markers for anthelmintic resistance that can be deployed to improve parasite disease control.

Environmental neurotoxicant manganese regulates exosome-mediated extracellular miRNAs in cell culture model of Parkinson's disease: Relevance to α-synuclein misfolding in metal neurotoxicity

Dilshan S Harischandra, Shivani Ghaisas, Dharmin Rokad, Mostafa Zamanian, Huajun Jin, Vellareddy Anantharam, Michael Kimber, Arthi Kanthasamy, and Anumantha G Kanthasamy

Neurotoxicology, Jan 2018

Many chronic neurodegenerative disorders share a common pathogenic mechanism involving the aggregation and deposition of misfolded proteins. Recently, it was shown that these aggregated proteins could be transferred from one cell to another via extracellular nanovesicles called exosomes. Initially thought to be a means of cellular waste removal, exosomes have since been discovered to actively participate in cell-to-cell communication. Importantly, various inflammatory and signaling molecules, as well as small RNAs are selectively packaged in these vesicles. Considering the important role of environmental manganese (Mn) in Parkinson's disease (PD)-like neurological disorders, we characterized the effect of Mn on exosome content and release using an MN9D dopaminergic cell model of PD, which was generated to stably express wild-type human α-synuclein (\alphaSyn). Mn exposure (300\muM MnCl2) for 24h induced the release of exosomes into the extracellular media prior to cytotoxicity, as determined by NanoSight particle analysis and electron microscopy. Strikingly, Western blot analysis revealed that Mn treatment in \alphaSyn-expressing cells increases the protein Rab27a, which regulates the release of exosomes from cells. Moreover, next-generation sequencing showed more small RNAs in exosomes isolated from Mn-exposed cells than from control exosomes. Our miRNA profiling analysis led to the discovery of increased expression of certain miRNAs previously shown to regulate key biological pathways, including protein aggregation, autophagy, inflammation and hypoxia. Collectively, our results provide a glimpse of Mn's role in modulating extracellular miRNA content through exosomal release from dopaminergic neuronal cells and thus potentially contributing to progressive neurodegeneration. Further characterization of extracellular miRNAs and their targets will have major impacts on biomarker discovery and translational strategies for environmentally linked neurodegenerative diseases including PD.

Chemosensory structure and function in the filarial nematode, Brugia malayi

Lisa M Fraser, Isai Madriz, Divyaa Srinivasan, Mostafa Zamanian, Lyric Bartholomay, and Michael Kimber

Sep 2018

Nematode chemosensory behaviors underlie fundamental processes and activities in development, reproduction, tropisms and taxes. For parasitic species, chemosensation is essential for host seeking and host and tissue invasion behaviors. Such fundamental biology presents an attractive target for developing behavior-blocking anthelminthic drugs, but the anatomy and functional relevance of parasitic nematode chemosensory machinery are poorly understood. The goals of this study were to better understand the chemosensory apparatus and behaviors of infectious stage Brugia malayi (Spirurida: Onchocercidae), a mosquito-borne nematode and etiological agent of Lymphatic Filariasis. Scanning electron microscopy revealed that amphids, the major chemosensory organs, are present on adult B. malayi and arranged in a conserved manner. Internal sensory neuroanatomy display structural differences between life stages, and a simpler chemosensory architecture as compared to free-living nematodes. Positive and negative chemotactic behaviors were identified for a repertoire of chemicals with known chemostimulatory activity for the mosquito host that may facilitate host-selectivity and invasion. This is the first description of chemosensory anatomy and chemotactic behaviors in B. malayi that reveal the involvement of chemosensation in parasite transmission and host invasion.
2017
The genetic basis of natural variation in a phoretic behavior

Daehan Lee, Heeseung Yang, Jun Kim, Shannon Brady, Stefan Zdraljevic, Mostafa Zamanian, Heekyeong Kim, Young-Ki Paik, Leonid Kruglyak, Erik C Andersen, and Junho Lee

Nat. Commun., Aug 2017

Phoresy is a widespread form of commensalism that facilitates dispersal of one species through an association with a more mobile second species. Dauer larvae of the nematode Caenorhabditis elegans exhibit a phoretic behavior called nictation, which could enable interactions with animals such as isopods or snails. Here, we show that natural C. elegans isolates differ in nictation. We use quantitative behavioral assays and linkage mapping to identify a genetic locus (nict-1) that mediates the phoretic interaction with terrestrial isopods. The nict-1 locus contains a Piwi-interacting small RNA (piRNA) cluster; we observe that the Piwi Argonaute PRG-1 is involved in the regulation of nictation. Additionally, this locus underlies a trade-off between offspring production and dispersal. Variation in the nict-1 locus contributes directly to differences in association between nematodes and terrestrial isopods in a laboratory assay. In summary, the piRNA-rich nict-1 locus could define a novel mechanism underlying phoretic interactions.Nematodes use a characteristic set of movements, called nictation, to hitchhike on more mobile animals. Here, Lee et al. identify a genetic locus in the nematode Caenorhabditis elegans that underlies nictation and contributes to successful hitchhiking, but at expense of reduced offspring production.
2016
Prospects and challenges of CRISPR/Cas genome editing for the study and control of neglected vector-borne nematode diseases

Mostafa Zamanian, and Erik C Andersen

FEBS J., Sep 2016

Neglected tropical diseases caused by parasitic nematodes inflict an immense health and socioeconomic burden throughout much of the developing world. Current estimates indicate that more than two billion people are infected with nematodes, resulting in the loss of 14 million disability-adjusted life years per annum. Although these parasites cause significant mortality, they primarily cause chronic morbidity through a wide range of severe clinical ailments. Treatment options for nematode infections are restricted to a small number of anthelmintic drugs, and the rapid expansion of anthelmintic mass drug administration raises concerns of drug resistance. Preservation of existing drugs is necessary, as well as the development of new treatment options and methods of control. We focus this review on how the democratization of CRISPR/Cas9 genome editing technology can be enlisted to improve our understanding of the biology of nematode parasites and our ability to treat the infections they cause. We will first explore how this robust method of genome manipulation can be used to newly exploit the powerful model nematode Caenorhabditis elegans for parasitology research. We will then discuss potential avenues to develop CRISPR/Cas9 editing protocols in filarial nematodes. Lastly, we will propose potential ways in which CRISPR/Cas9 can be used to engineer gene drives that target the transmission of mosquito-borne filarial nematodes.
2015
Functional analysis of Girardia tigrina transcriptome seeds pipeline for anthelmintic target discovery

Nicolas J Wheeler

, Prince N Agbedanu, Michael J Kimber, Paula Ribeiro, Tim A Day, and 

Mostafa Zamanian

Parasit. Vectors, Jan 2015

BACKGROUND: Neglected diseases caused by helminth infections impose a massive hindrance to progress in the developing world. While basic research on parasitic flatworms (platyhelminths) continues to expand, researchers have yet to broadly adopt a free-living model to complement the study of these important parasites. METHODS: We report the high-coverage sequencing (RNA-Seq) and assembly of the transcriptome of the planarian Girardia tigrina across a set of dynamic conditions. The assembly was annotated and extensive orthology analysis was used to seed a pipeline for the rational prioritization and validation of putative anthelmintic targets. A small number of targets conserved between parasitic and free-living flatworms were comparatively interrogated. RESULTS: 240 million paired-end reads were assembled de novo to produce a strictly filtered predicted proteome consisting of over 22,000 proteins. Gene Ontology annotations were extended to 16,467 proteins. 2,693 sequences were identified in orthology groups spanning flukes, tapeworms and planaria, with 441 highlighted as belonging to druggable protein families. Chemical inhibitors were used on three targets in pharmacological screens using both planaria and schistosomula, revealing distinct motility phenotypes that were shown to correlate with planarian RNAi phenotypes. CONCLUSIONS: This work provides the first comprehensive and annotated sequence resource for the model planarian G. tigrina, alongside a prioritized list of candidate drug targets conserved among parasitic and free-living flatworms. As proof of principle, we show that a simple RNAi and pharmacology pipeline in the more convenient planarian model system can inform parasite biology and serve as an efficient screening tool for the identification of lucrative anthelmintic targets.

Ergot Alkaloids (Re)generate New Leads as Antiparasitics

John D Chan, Prince N Agbedanu, Thomas Grab, Mostafa Zamanian, Peter I Dosa, Timothy A Day, and Jonathan S Marchant

PLoS Negl. Trop. Dis., Sep 2015

Praziquantel (PZQ) is a key therapy for treatment of parasitic flatworm infections of humans and livestock, but the mechanism of action of this drug is unresolved. Resolving PZQ-engaged targets and effectors is important for identifying new druggable pathways that may yield novel antiparasitic agents. Here we use functional, genetic and pharmacological approaches to reveal that serotonergic signals antagonize PZQ action in vivo. Exogenous 5-hydroxytryptamine (5-HT) rescued PZQ-evoked polarity and mobility defects in free-living planarian flatworms. In contrast, knockdown of a prevalently expressed planarian 5-HT receptor potentiated or phenocopied PZQ action in different functional assays. Subsequent screening of serotonergic ligands revealed that several ergot alkaloids possessed broad efficacy at modulating regenerative outcomes and the mobility of both free living and parasitic flatworms. Ergot alkaloids that phenocopied PZQ in regenerative assays to cause bipolar regeneration exhibited structural modifications consistent with serotonergic blockade. These data suggest that serotonergic activation blocks PZQ action in vivo, while serotonergic antagonists phenocopy PZQ action. Importantly these studies identify the ergot alkaloid scaffold as a promising structural framework for designing potent agents targeting parasitic bioaminergic G protein coupled receptors.

Release of Small RNA-containing Exosome-like Vesicles from the Human Filarial Parasite Brugia malayi

Mostafa Zamanian, Lisa M Fraser, Prince N Agbedanu, Hiruni Harischandra, Andrew R Moorhead, Tim A Day, Lyric C Bartholomay, and Michael J Kimber

PLoS Negl. Trop. Dis., Sep 2015

Lymphatic filariasis (LF) is a socio-economically devastating mosquito-borne Neglected Tropical Disease caused by parasitic filarial nematodes. The interaction between the parasite and host, both mosquito and human, during infection, development and persistence is dynamic and delicately balanced. Manipulation of this interface to the detriment of the parasite is a promising potential avenue to develop disease therapies but is prevented by our very limited understanding of the host-parasite relationship. Exosomes are bioactive small vesicles (30-120 nm) secreted by a wide range of cell types and involved in a wide range of physiological processes. Here, we report the identification and partial characterization of exosome-like vesicles (ELVs) released from the infective L3 stage of the human filarial parasite Brugia malayi. Exosome-like vesicles were isolated from parasites in culture media and electron microscopy and nanoparticle tracking analysis were used to confirm that vesicles produced by juvenile B. malayi are exosome-like based on size and morphology. We show that loss of parasite viability correlates with a time-dependent decay in vesicle size specificity and rate of release. The protein cargo of these vesicles is shown to include common exosomal protein markers and putative effector proteins. These Brugia-derived vesicles contain small RNA species that include microRNAs with host homology, suggesting a potential role in host manipulation. Confocal microscopy shows J774A.1, a murine macrophage cell line, internalize purified ELVs, and we demonstrate that these ELVs effectively stimulate a classically activated macrophage phenotype in J774A.1. To our knowledge, this is the first report of exosome-like vesicle release by a human parasitic nematode and our data suggest a novel mechanism by which human parasitic nematodes may actively direct the host responses to infection. Further interrogation of the makeup and function of these bioactive vesicles could seed new therapeutic strategies and unearth stage-specific diagnostic biomarkers.
2014
New insights into the FLPergic complements of parasitic nematodes: Informing deorphanisation approaches

Ciaran J McCoy, Louise E Atkinson, Mostafa Zamanian, Paul McVeigh, Tim A Day, Michael J Kimber, Nikki J Marks, Aaron G Maule, and Angela Mousley

EuPA Open Proteom, Jun 2014

FMRFamide-like peptide (FLP) receptors are appealing as putative anthelmintic targets. To date, 31 flp-encoding genes have been identified in Caenorhabditis elegans and thirteen FLP-activated G-protein coupled receptors (FLP-GPCRs) have been reported. The lack of knowledge on FLPs and FLP-GPCRs in parasites impedes their functional characterisation and chemotherapeutic exploitation. Using homology-based BLAST searches and phylogenetic analyses this study describes the identification of putative flp and flp-GPCR gene homologues in 17 nematode parasites providing the first pan-phylum genome-based overview of the FLPergic complement. These data will facilitate FLP-receptor deorphanisation efforts in the quest for novel control targets for nematode parasites.

'Death and axes': unexpected Ca²⁺ entry phenologs predict new anti-schistosomal agents

John D Chan, Prince N Agbedanu, Mostafa Zamanian, Sarah M Gruba, Christy L Haynes, Timothy A Day, and Jonathan S Marchant

PLoS Pathog., Feb 2014

Schistosomiasis is a parasitic flatworm disease that infects 200 million people worldwide. The drug praziquantel (PZQ) is the mainstay therapy but the target of this drug remains ambiguous. While PZQ paralyses and kills parasitic schistosomes, in free-living planarians PZQ caused an unusual axis duplication during regeneration to yield two-headed animals. Here, we show that PZQ activation of a neuronal Ca²⁺ channel modulates opposing dopaminergic and serotonergic pathways to regulate 'head' structure formation. Surprisingly, compounds with efficacy for either bioaminergic network in planarians also displayed antischistosomal activity, and reciprocally, agents first identified as antischistocidal compounds caused bipolar regeneration in the planarian bioassay. These divergent outcomes (death versus axis duplication) result from the same Ca²⁺ entry mechanism, and comprise unexpected Ca²⁺ phenologs with meaningful predictive value. Surprisingly, basic research into axis patterning mechanisms provides an unexpected route for discovering novel antischistosomal agents.
2013
The genomes of four tapeworm species reveal adaptations to parasitism

Isheng J Tsai, Magdalena Zarowiecki, Nancy Holroyd, Alejandro Garciarrubio, Alejandro Sánchez-Flores, Karen L Brooks, Alan Tracey, Raúl J Bobes, Gladis Fragoso, Edda Sciutto, Martin Aslett, Helen Beasley, Hayley M Bennett, Xuepeng Cai, Federico Camicia, Richard Clark, Marcela Cucher, Nishadi De Silva, Tim A Day, Peter Deplazes, Karel Estrada, Cecilia Fernández, Peter W H Holland, Junling Hou, Songnian Hu, Thomas Huckvale, Stacy S Hung, Laura Kamenetzky, Jacqueline A Keane, Ferenc Kiss, Uriel Koziol, Olivia Lambert, Kan Liu, Xuenong Luo, Yingfeng Luo, Natalia Macchiaroli, Sarah Nichol, Jordi Paps, John Parkinson, Natasha Pouchkina-Stantcheva, Nick Riddiford, Mara Rosenzvit, Gustavo Salinas, James D Wasmuth, Mostafa Zamanian, Yadong Zheng,  Taenia solium Genome Consortium, Jianping Cai, Xavier Soberón, Peter D Olson, Juan P Laclette, Klaus Brehm, and Matthew Berriman

Nature, Apr 2013

Tapeworms (Cestoda) cause neglected diseases that can be fatal and are difficult to treat, owing to inefficient drugs. Here we present an analysis of tapeworm genome sequences using the human-infective species Echinococcus multilocularis, E. granulosus, Taenia solium and the laboratory model Hymenolepis microstoma as examples. The 115- to 141-megabase genomes offer insights into the evolution of parasitism. Synteny is maintained with distantly related blood flukes but we find extreme losses of genes and pathways that are ubiquitous in other animals, including 34 homeobox families and several determinants of stem cell fate. Tapeworms have specialized detoxification pathways, metabolism that is finely tuned to rely on nutrients scavenged from their hosts, and species-specific expansions of non-canonical heat shock proteins and families of known antigens. We identify new potential drug targets, including some on which existing pharmaceuticals may act. The genomes provide a rich resource to underpin the development of urgently needed treatments and control.

Evidence for a bacterial lipopolysaccharide-recognizing G-protein-coupled receptor in the bacterial engulfment by Entamoeba histolytica

Matthew T Brewer, Prince N Agbedanu, Mostafa Zamanian, Tim A Day, and Steve A Carlson

Eukaryot. Cell, Nov 2013

Entamoeba histolytica is the causative agent of amoebic dysentery, a worldwide protozoal disease that results in approximately 100,000 deaths annually. The virulence of E. histolytica may be due to interactions with the host bacterial flora, whereby trophozoites engulf colonic bacteria as a nutrient source. The engulfment process depends on trophozoite recognition of bacterial epitopes that activate phagocytosis pathways. E. histolytica GPCR-1 (EhGPCR-1) was previously recognized as a putative G-protein-coupled receptor (GPCR) used by Entamoeba histolytica during phagocytosis. In the present study, we attempted to characterize EhGPCR-1 by using heterologous GPCR expression in Saccharomyces cerevisiae. We discovered that bacterial lipopolysaccharide (LPS) is an activator of EhGPCR-1 and that LPS stimulates EhGPCR-1 in a concentration-dependent manner. Additionally, we demonstrated that Entamoeba histolytica prefers to engulf bacteria with intact LPS and that this engulfment process is sensitive to suramin, which prevents the interactions of GPCRs and G-proteins. Thus, EhGPCR-1 is an LPS-recognizing GPCR that is a potential drug target for treatment of amoebiasis, especially considering the well-established drug targeting to GPCRs.

flp-32 Ligand/receptor silencing phenocopy faster plant pathogenic nematodes

Louise E Atkinson, Michael Stevenson, Ciaran J McCoy, Nikki J Marks, Colin Fleming, Mostafa Zamanian, Tim A Day, Michael J Kimber, Aaron G Maule, and Angela Mousley

PLoS Pathog., Feb 2013

Restrictions on nematicide usage underscore the need for novel control strategies for plant pathogenic nematodes such as Globodera pallida (potato cyst nematode) that impose a significant economic burden on plant cultivation activities. The nematode neuropeptide signalling system is an attractive resource for novel control targets as it plays a critical role in sensory and motor functions. The FMRFamide-like peptides (FLPs) form the largest and most diverse family of neuropeptides in invertebrates, and are structurally conserved across nematode species, highlighting the utility of the FLPergic system as a broad-spectrum control target. flp-32 is expressed widely across nematode species. This study investigates the role of flp-32 in G. pallida and shows that: (i) Gp-flp-32 encodes the peptide AMRNALVRFamide; (ii) Gp-flp-32 is expressed in the brain and ventral nerve cord of G. pallida; (iii) migration rate increases in Gp-flp-32-silenced worms; (iv) the ability of G. pallida to infect potato plant root systems is enhanced in Gp-flp-32-silenced worms; (v) a novel putative Gp-flp-32 receptor (Gp-flp-32R) is expressed in G. pallida; and, (vi) Gp-flp-32R-silenced worms also display an increase in migration rate. This work demonstrates that Gp-flp-32 plays an intrinsic role in the modulation of locomotory behaviour in G. pallida and putatively interacts with at least one novel G-protein coupled receptor (Gp-flp-32R). This is the first functional characterisation of a parasitic nematode FLP-GPCR.
2012
Novel RNAi-mediated approach to G protein-coupled receptor deorphanization: proof of principle and characterization of a planarian 5-HT receptor

Mostafa Zamanian

, Prince N Agbedanu, 

Nicolas J Wheeler

, Paul McVeigh, Michael J Kimber, and Tim A Day

PLoS One, Jul 2012

G protein-coupled receptors (GPCRs) represent the largest known superfamily of membrane proteins extending throughout the Metazoa. There exists ample motivation to elucidate the functional properties of GPCRs given their role in signal transduction and their prominence as drug targets. In many target organisms, these efforts are hampered by the unreliable nature of heterologous receptor expression platforms. We validate and describe an alternative loss-of-function approach for ascertaining the ligand and G protein coupling properties of GPCRs in their native cell membrane environment. Our efforts are focused on the phylum Platyhelminthes, given the heavy health burden exacted by pathogenic flatworms, as well as the role of free-living flatworms as model organisms for the study of developmental biology. RNA interference (RNAi) was used in conjunction with a biochemical endpoint assay to monitor cAMP modulation in response to the translational suppression of individual receptors. As proof of principle, this approach was used to confirm the neuropeptide GYIRFamide as the cognate ligand for the planarian neuropeptide receptor GtNPR-1, while revealing its endogenous coupling to Gα(i/o). The method was then extended to deorphanize a novel Gα(s)-coupled planarian serotonin receptor, DtSER-1. A bioinformatics protocol guided the selection of receptor candidates mediating 5-HT-evoked responses. These results provide functional data on a neurotransmitter central to flatworm biology, while establishing the great potential of an RNAi-based deorphanization protocol. Future work can help optimize and adapt this protocol for higher-throughput platforms as well as other phyla.
2011
Schistosome I/Lamides–a new family of bioactive helminth neuropeptides

Paul McVeigh, Gunnar R Mair, Ekaterina Novozhilova, Alex Day, Mostafa Zamanian, Nikki J Marks, Michael J Kimber, Timothy A Day, and Aaron G Maule

Int. J. Parasitol., Jul 2011

Here we report the identification of a new family of helminth neuropeptides with members in both nematodes and flatworms, and include preliminary cell biological and functional characterisation of one of the peptides from the trematode parasite of humans, Schistosoma mansoni. Bioinformatics and Rapid Amplification of cDNA Ends (RACE)-PCR were used to identify the complete S. mansoni neuropeptide precursor gene Sm-npp-1, which encodes three pentapeptides bearing the motif (A/G)FVR(I/L).NH(2). Similar peptides were identified in three other flatworm species and in 15 nematode species. Quantitative PCR (qPCR) and immunocytochemical (ICC) analyses showed that Sm-npp-1 is constitutively expressed in larval and adult worms. ICC and confocal microscopy were employed to localise one of the schistosome NPP-1 peptides (GFVRIamide) in adult worms and schistosomules; antibodies labelled a pair of neurones in the cerebral ganglia that extend posteriorly along the main nerve cords. GFVRIamide displayed no detectable co-localisation with FMRFamide-like peptides (FLPs), nor was it detectable in muscle innervation. Exogenously applied peptide had a significant inhibitory effect on the mobility of whole adult worm pairs at 10(-5)M (n = 9). Finally, we explored Sm-npp-1 function in schistosomules using RNA interference (RNAi); we successfully achieved specific knockdown of the Sm-npp-1 transcript (54.46 \pm 10.41% knockdown, n = 3), but did not detect any clear, aberrant mobility or morphological phenotypes. NPP-1-like peptides are a new family of helminth peptides with a cell-specific expression pattern distinct from FLPs and a modulatory effect on schistosome muscular activity.

The repertoire of G protein-coupled receptors in the human parasite Schistosoma mansoni and the model organism Schmidtea mediterranea

Mostafa Zamanian, Michael J Kimber, Paul McVeigh, Steve A Carlson, Aaron G Maule, and Tim A Day

BMC Genomics, Dec 2011

BACKGROUND: G protein-coupled receptors (GPCRs) constitute one of the largest groupings of eukaryotic proteins, and represent a particularly lucrative set of pharmaceutical targets. They play an important role in eukaryotic signal transduction and physiology, mediating cellular responses to a diverse range of extracellular stimuli. The phylum Platyhelminthes is of considerable medical and biological importance, housing major pathogens as well as established model organisms. The recent availability of genomic data for the human blood fluke Schistosoma mansoni and the model planarian Schmidtea mediterranea paves the way for the first comprehensive effort to identify and analyze GPCRs in this important phylum. RESULTS: Application of a novel transmembrane-oriented approach to receptor mining led to the discovery of 117 S. mansoni GPCRs, representing all of the major families; 105 Rhodopsin, 2 Glutamate, 3 Adhesion, 2 Secretin and 5 Frizzled. Similarly, 418 Rhodopsin, 9 Glutamate, 21 Adhesion, 1 Secretin and 11 Frizzled S. mediterranea receptors were identified. Among these, we report the identification of novel receptor groupings, including a large and highly-diverged Platyhelminth-specific Rhodopsin subfamily, a planarian-specific Adhesion-like family, and atypical Glutamate-like receptors. Phylogenetic analysis was carried out following extensive gene curation. Support vector machines (SVMs) were trained and used for ligand-based classification of full-length Rhodopsin GPCRs, complementing phylogenetic and homology-based classification. CONCLUSIONS: Genome-wide investigation of GPCRs in two platyhelminth genomes reveals an extensive and complex receptor signaling repertoire with many unique features. This work provides important sequence and functional leads for understanding basic flatworm receptor biology, and sheds light on a lucrative set of anthelmintic drug targets.
2010
FMRFamide-like peptides (FLPs) enhance voltage-gated calcium currents to elicit muscle contraction in the human parasite Schistosoma mansoni

Ekaterina Novozhilova, Michael J Kimber, Hai Qian, Paul McVeigh, Alan P Robertson, Mostafa Zamanian, Aaron G Maule, and Tim A Day

PLoS Negl. Trop. Dis., Aug 2010

Schistosomes are amongst the most important and neglected pathogens in the world, and schistosomiasis control relies almost exclusively on a single drug. The neuromuscular system of schistosomes is fertile ground for therapeutic intervention, yet the details of physiological events involved in neuromuscular function remain largely unknown. Short amidated neuropeptides, FMRFamide-like peptides (FLPs), are distributed abundantly throughout the nervous system of every flatworm examined and they produce potent myoexcitation. Our goal here was to determine the mechanism by which FLPs elicit contractions of schistosome muscle fibers. Contraction studies showed that the FLP Tyr-Ile-Arg-Phe-amide (YIRFamide) contracts the muscle fibers through a mechanism that requires Ca(2+) influx through sarcolemmal voltage operated Ca(2+) channels (VOCCs), as the contractions are inhibited by classical VOCC blockers nicardipine, verapamil and methoxyverapamil. Whole-cell patch-clamp experiments revealed that inward currents through VOCCs are significantly and reversibly enhanced by the application of 1 microM YIRFamide; the sustained inward currents were increased to 190% of controls and the peak currents were increased to 180%. In order to examine the biochemical link between the FLP receptor and the VOCCs, PKC inhibitors calphostin C, RO 31-8220 and chelerythrine were tested and all produced concentration dependent block of the contractions elicited by 1 microM YIRFamide. Taken together, the data show that FLPs elicit contractions by enhancing Ca(2+) influx through VOCC currents using a PKC-dependent pathway.
2009
Identification of an Ascaris G protein-coupled acetylcholine receptor with atypical muscarinic pharmacology

Michael J Kimber, Laura Sayegh, Fouad El-Shehabi, Chuanzhe Song, Mostafa Zamanian, Debra J Woods, Tim A Day, and Paula Ribeiro

Int. J. Parasitol., Sep 2009

Acetylcholine (ACh) is a neurotransmitter/neuromodulator in the nematode nervous system and induces its effects through interaction with both ligand-gated ion channels (LGICs) and G protein-coupled receptors (GPCRs). The structure, pharmacology and physiological importance of LGICs have been appreciably elucidated in model nematodes, including parasitic species where they are targets for anthelmintic drugs. Significantly less, however, is understood about nematode ACh GPCRs, termed GARs (G protein-linked ACh receptors). What is known comes from the free-living Caenorhabditis elegans as no GARs have been characterized from parasitic species. Here we clone a putative GAR from the pig gastrointestinal nematode Ascaris suum with high structural homology to the C. elegans receptor GAR-1. Our GPCR, dubbed AsGAR-1, is alternatively spliced and expressed in the head and tail of adult worms but not in dorsal or ventral body wall muscle, or the ovijector. ACh activated AsGAR-1 in a concentration-dependent manner but the receptor was not activated by other small neurotransmitters. The classical muscarinic agonists carbachol, arecoline, oxotremorine M and bethanechol were also AsGAR-1 agonists but pilocarpine was ineffective. AsGAR-1 activation by ACh was partially antagonized by the muscarinic blocker atropine but pirenzepine and scopolamine were largely ineffective. Certain biogenic amine GPCR antagonists were also found to block AsGAR-1. Our conclusion is that Ascaris possesses G protein-coupled ACh receptors that are homologous in structure to those present in C. elegans, and that although they have some sequence homology to vertebrate muscarinic receptors, their pharmacology is atypically muscarinic.

Discovery of multiple neuropeptide families in the phylum Platyhelminthes

Paul McVeigh, Gunnar R Mair, Louise Atkinson, Peter Ladurner, Mostafa Zamanian, Ekaterina Novozhilova, Nikki J Marks, Tim A Day, and Aaron G Maule

Int. J. Parasitol., Sep 2009

Available evidence shows that short amidated neuropeptides are widespread and have important functions within the nervous systems of all flatworms (phylum Platyhelminthes) examined, and could therefore represent a starting point for new lead drug compounds with which to combat parasitic helminth infections. However, only a handful of these peptides have been characterised, the rigorous exploration of the flatworm peptide signalling repertoire having been hindered by the dearth of flatworm genomic data. Through searches of both expressed sequence tags and genomic resources using the basic local alignment search tool (BLAST), we describe 96 neuropeptides on 60 precursors from 10 flatworm species. Most of these (51 predicted peptides on 14 precursors) are novel and are apparently restricted to flatworms; the remainder comprise nine recognised peptide families including FMRFamide-like (FLPs), neuropeptide F (NPF)-like, myomodulin-like, buccalin-like and neuropeptide FF (NPFF)-like peptides; notably, the latter have only previously been reported in vertebrates. Selected peptides were localised immunocytochemically to the Schistosoma mansoni nervous system. We also describe several novel flatworm NPFs with structural features characteristic of the vertebrate neuropeptide Y (NPY) superfamily, previously unreported characteristics which support the common ancestry of flatworm NPFs with the NPY-superfamily. Our dataset provides a springboard for investigation of the functional biology and therapeutic potential of neuropeptides in flatworms, simultaneously launching flatworm neurobiology into the post-genomic era.

The genome of the blood fluke Schistosoma mansoni

Matthew Berriman, Brian J Haas, Philip T LoVerde, R Alan Wilson, Gary P Dillon, Gustavo C Cerqueira, Susan T Mashiyama, Bissan Al-Lazikani, Luiza F Andrade, Peter D Ashton, Martin A Aslett, Daniella C Bartholomeu, Gaelle Blandin, Conor R Caffrey, Avril Coghlan, Richard Coulson, Tim A Day, Art Delcher, Ricardo DeMarco, Appolinaire Djikeng, Tina Eyre, John A Gamble, Elodie Ghedin, Yong Gu, Christiane Hertz-Fowler, Hirohisha Hirai, Yuriko Hirai, Robin Houston, Alasdair Ivens, David A Johnston, Daniela Lacerda, Camila D Macedo, Paul McVeigh, Zemin Ning, Guilherme Oliveira, John P Overington, Julian Parkhill, Mihaela Pertea, Raymond J Pierce, Anna V Protasio, Michael A Quail, Marie-Adèle Rajandream, Jane Rogers, Mohammed Sajid, Steven L Salzberg, Mario Stanke, Adrian R Tivey, Owen White, David L Williams, Jennifer Wortman, Wenjie Wu, Mostafa Zamanian, Adhemar Zerlotini, Claire M Fraser-Liggett, Barclay G Barrell, and Najib M El-Sayed

Nature, Jul 2009

Schistosoma mansoni is responsible for the neglected tropical disease schistosomiasis that affects 210 million people in 76 countries. Here we present analysis of the 363 megabase nuclear genome of the blood fluke. It encodes at least 11,809 genes, with an unusual intron size distribution, and new families of micro-exon genes that undergo frequent alternative splicing. As the first sequenced flatworm, and a representative of the Lophotrochozoa, it offers insights into early events in the evolution of the animals, including the development of a body pattern with bilateral symmetry, and the development of tissues into organs. Our analysis has been informed by the need to find new drug targets. The deficits in lipid metabolism that make schistosomes dependent on the host are revealed, and the identification of membrane receptors, ion channels and more than 300 proteases provide new insights into the biology of the life cycle and new targets. Bioinformatics approaches have identified metabolic chokepoints, and a chemogenomic screen has pinpointed schistosome proteins for which existing drugs may be active. The information generated provides an invaluable resource for the research community to develop much needed new control tools for the treatment and eradication of this important and neglected disease.